Gram-Positive Blood Culture Test
The Verigene® Gram-Positive Blood Culture Test (BC-GP) identifies genus, species, and genetic resistance determinants for a broad panel of gram-positive bacteria directly from positive blood culture bottles.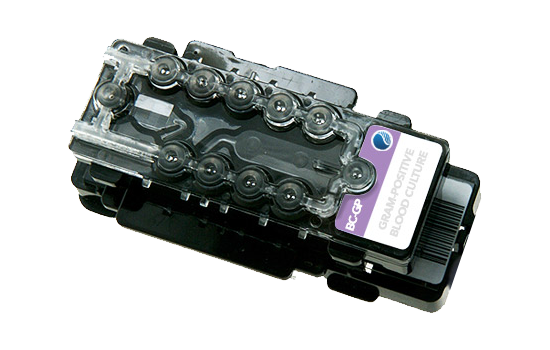 While conventional microbiological methods may require 2-4 days to produce bacterial identification and susceptibility results, Verigene BC-GP provides results within 2.5 hours of blood culture positivity.
Gram-positive bacteria are also a common source of contamination during blood draws which results in clinically-irrelevant positive blood cultures. This can lead to inappropriate antimicrobial use1 and wasted time and cost. Patients with contaminated blood culture bottles are often presumptively treated for bloodstream infections for several days until the organism can be identified as a contaminant using conventional biochemical methods.